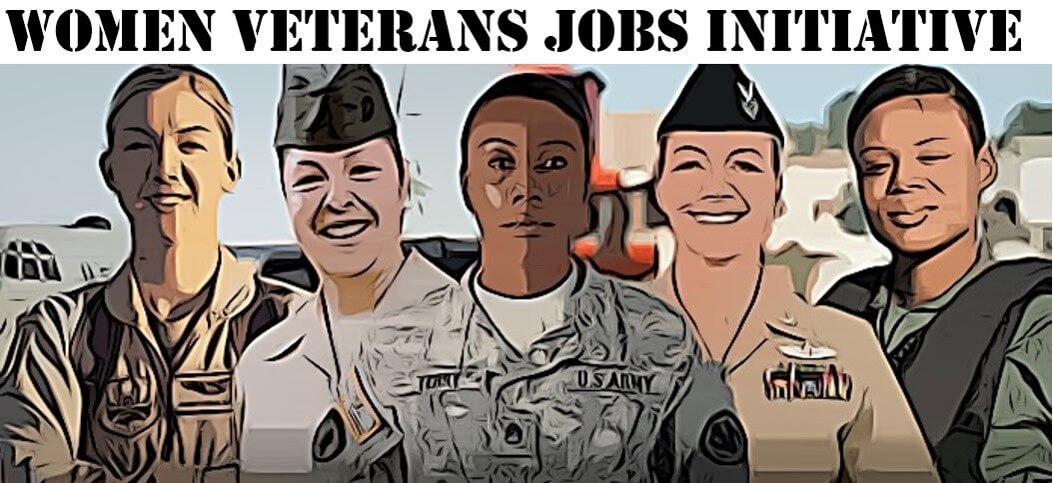 Women Veterans often find it more difficult to transition to civilian careers after serving and defending the Nation. To combat the higher unemployment rate female veterans face, Veteran Recruiting and top veteran-friendly companies will team up to help at least 1,000 women veterans find employment by the end of 2025.
Learn more about joining the Women Veterans Jobs Initiative
2021 Employment Situation of Women Veterans (U.S. Department of Labor).
Women Veteran Statistics
More than 300,000 women have served in Iraq and Afghanistan
Women represent one of the fastest growing veteran segments (currently 9.2%)
38% of female veterans have at least a bachelors degree
There are more than 2-million women veterans nationwide
How Will the Women Veterans Jobs Initiative Work
Veteran recruiting will host 4 virtual career fairs each year exclusively for women veterans
Companies can add their jobs to www.womenveterans.com
Women veterans will be matched to jobs with companies supporting the WVJI initiative
Companies will report the total number of female veterans they hire each quarter
The collective number of hires will be advertised on the website